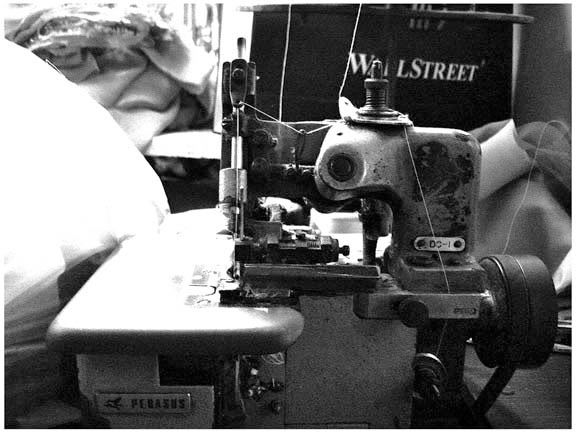 All men dream but not equally. Those who dream by night in the dusty recesses of their minds wake in the day to find that it was vanity; but the dreamers of the day are dangerous men, for they may act their dream with open eyes to make it possible.
- T.E. Lawrence





Go confidently in the direction of your dreams. Live the life you have imagined.





Behind the designers eyes...






Around 3:00pm I arrived at Accents & Details where Veejay work as in house designer.

Btw, Veejay is my Fashion Designer friend who's very talented and humble who says that he's just a simple human being who's goal is to give a significant contribution to the industry that will inspire people from all walks of life. *whew!*





Moments after I arrived, students from College of Saint Benilde comes in the shop. Veejay is featured for CSB's (Blip) the official publication magazine of Benilde.






It's 4:30, after Benilde... walk-in clients comes in for his design services.

He doesn't even know im taking pictures of him while he's having a meeting with his clients. Pictures here are real. Actually, it turned-out great that it can be Veejay's photo-documentary, which i am proud to say i did a nice job capturing every detail of his work as a fashion designer.






A VJF Exclusive!.





Designer and his team.





5:12pm, Veejay comes back from a fitting near the shop.







We left the shop around 7:30pm and went to Glorietta for Veejay's haircut at FIX, unfortunately it's closed (haha) so we endulged ourselves for dinner (lol) at Food Choices. I don't know where Veejay ordered his food but i went to World Chicken, yum! while we're eating Myk Pulgar bump into us and joined us for more chitchat..

Here's a catchy phrase from Myk last night " Once you go black, you will never go back" (go figure that out!)

After endulging ourseleves with food, Veejay and I call it a night and bid ourselves goodbye, but for me and Myk? we headed to tarbucks and do what most starbucks people do, Oh! no, not coffee (lol)...





Haha! after inhaling too much smoke, Myk decided to go to Dairy Queen for ice cream while waiitng for his friends. Around 9:45pm Myk's friends arrived.. *sigh* and then we part ways and call it once again a night...






Some pics i took while im on the cab on the way to the bus terminal...
next stop? HOME.

Veejay, as your friend i will support you all the way! good luck with all your endeavors in life and as for you, starting you own atelier?
WE pray to God for wisdom, courage and a lot of creative juices... *enough said*

For everybody, as i've said let's all go confidently in the direction of our dreams.
Live the life WE have imagined...

Good Night.